I'm still in love with Epic Fantasy and don't really feel like reading anything else. I also read some Urban Fantasy these last two weeks but Rick Riordan writes just as epic. Except for one book and read a lot of big books and I like it even though I don't get to read as many books as I wanted over Christmas break.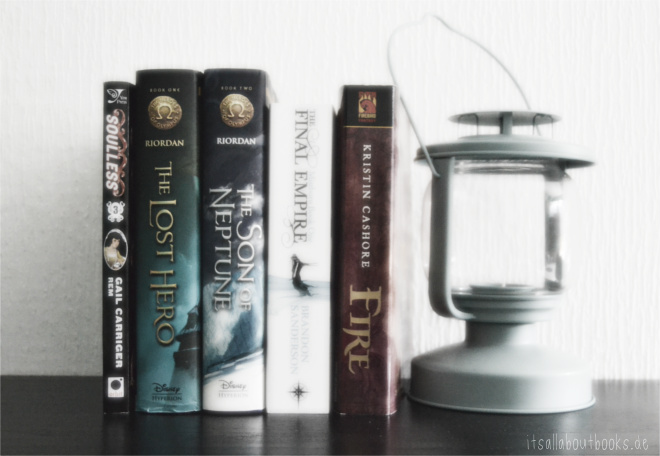 + Soulless Volume 3 by Gail Carriger
I usually don't read Manga but it's always nice to reread Gail Carriger's books this way. And I really like the style of these and how the characters are drawn.
+ Fire (Graceling Realm #2) by Kristin Cashore
I liked the first one more than this one because I liked the main character Katsa more but it was really really good. Can't wait to read the last one and I hope Kristin Cashore is going to write more books like these.
+ The Final Empire (Mistborn #1) by Brandon Sanderson
Love, LOVE this book. Haven't accomplished to write a review yet because there is too much love for this book to put into words but hopefully I will write one soon.
+ The Lost Hero (Heroes of Olympus #1) by Rick Riordan
Finally started this series and I like it even more than the Percy Jackson series. Great new characters and POVs.
+ The Son of Neptune (Heroes of Olympus #2) by Rick Riordan
Just as good and thrilling as the first one. And finally Nico is back! \o/ I also now ship Ella and Tyson. Too cute these two :D