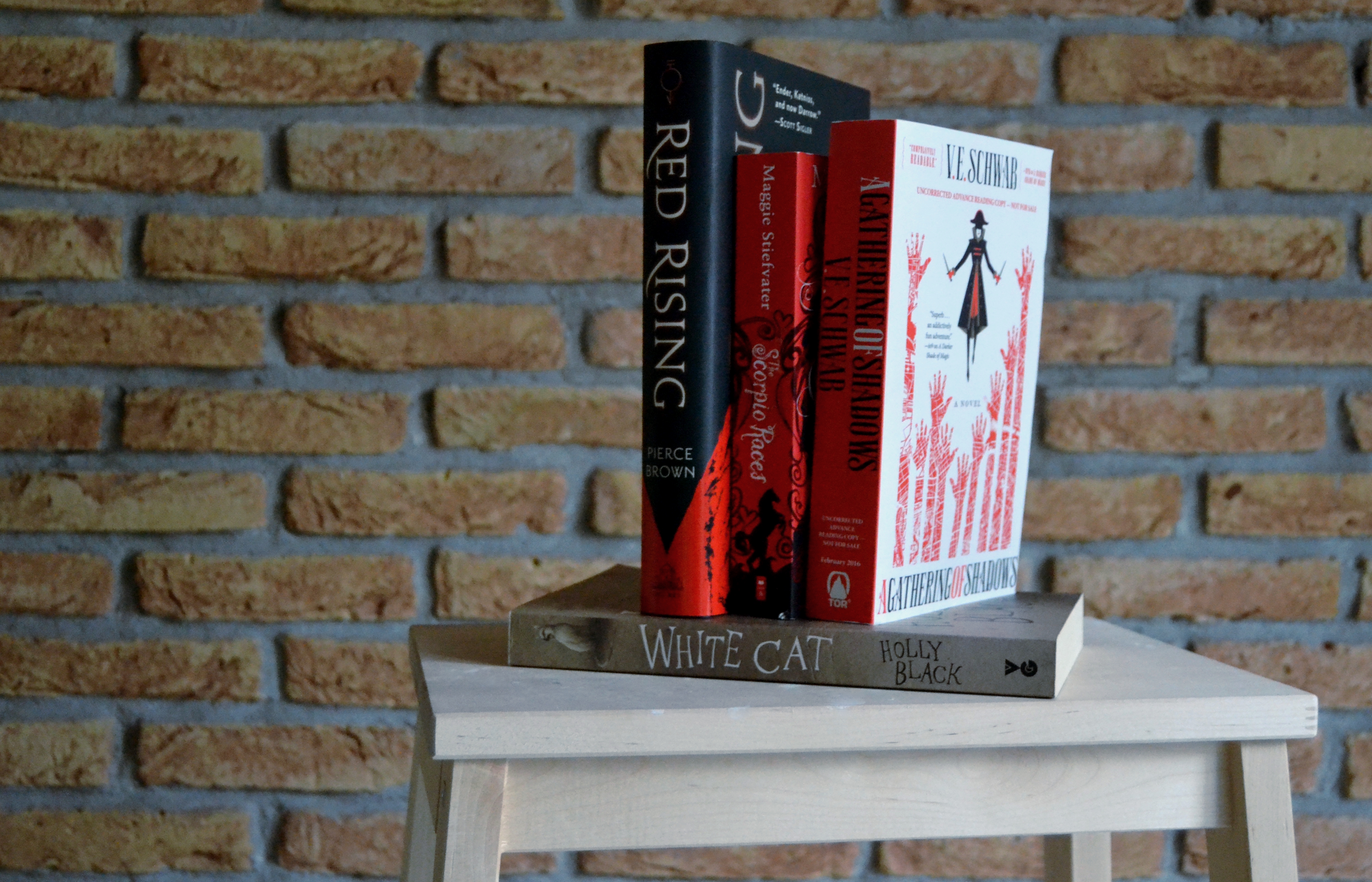 It's funny how Maraia, Sana and I were thinking about the idea of what it would be like to ONLY re-read for a whole year which is obviously not going to happen because of all the awesome new releases. Then the idea of at least making it 50:50 popped up and I thought that might actually be a goal for next year, when my TBR is finally at a number where I want it to be. And here I am with half the books I read this year being re-reads. AND IT'S SO MUCH FUN! I'm having the best of times. 
What I re-read in FEBRUARY
A Gathering of Shadows by V.E. Schwab
I have a little obsession with this book/series right now. I already got my copy of the book a little early, so I got the audiobook on release day (which is FANTASTIC) and when I was done with my first re-read, I almost immediately started listing from the start all over again. I might set a new re-read record with this one that even The Raven Cycle can't compete with.
The Scorpio Races by Maggie Stiefvater
My first ever successful audiobook read and it was great! It definitely started a new obsession. I loved the narrators and I liked the story a lot more than when I first read it. Back then I had a hard time getting into the story.
Red Rising and Golden Son by Pierce Brown
When I read Golden Son at the end of 2014 I was already struggling because I didn't remember most of the characters. There are just too many to remember them over a year later. So before reading Morning Star, the last book in the trilogy, I re-read these two and it was SO MUCH FUN to binge read the whole series. I have already plans to re-read again via audiobook.
White Cat by Holly Black
I've been meaning to re-read this series for a long time and I finally did when Maraia made me listen to the audiobook which is fantastic because it's read by Jesse Eisenberg *swoons* I didn't even use the 2x speed as usual because I really like listening to his voice LOL
Have you read any of these books? Do you re-read via audiobook too?