I received this book for free via Netgalley. This did not affect my opinion or the content of this review.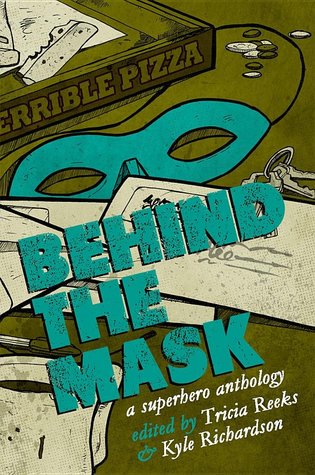 Summary
Behind the Mask is an exciting collection of short stories about the everyday lives of superheroes. Ranging from laugh-out-loud funny to deliciously dark, these stories are about the ordinary day-to-day challenges facing these extraordinary individuals growing up, growing old, relationships, parenting, coping with that age-old desire to fit in when, let's face it, they don't.
My thoughts
This anthology is an extremely mixed bunch of stories. I never expect to love all stories in a collection but this one featured some crazy highs and lows for me. When I started reading the first few stories, I was sure this was going to be an anthology I would praise without end and recommend to everyone but after finishing it, I'm not so sure anymore. Some of the stories were absolutely AMAZING, but they made me expect too much of the ones that came after and the anthology lost a little of its original appeal for me, going from diverse and unique to "just" interesting.
Keep reading