I received this book for free via Netgalley. This did not affect my opinion or the content of this review.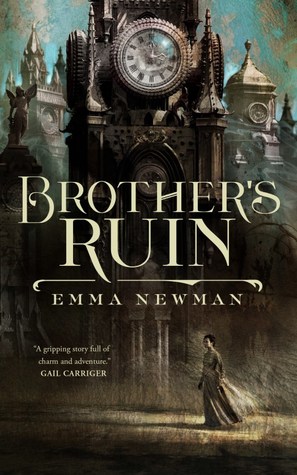 Summary
The year is 1850 and Great Britain is flourishing, thanks to the Royal Society of the Esoteric Arts. When a new mage is discovered, Royal Society elites descend like buzzards to snatch up a new apprentice. Talented mages are bought from their families at a tremendous price, while weak mages are snapped up for a pittance. For a lower middle class family like the Gunns, the loss of a son can be disastrous, so when seemingly magical incidents begin cropping up at home, they fear for their Ben's life and their own livelihoods.
But Benjamin Gunn isn't a talented mage. His sister Charlotte is, and to prevent her brother from being imprisoned for false reporting she combines her powers with his to make him seem a better prospect.
When she discovers a nefarious plot by the sinister Doctor Ledbetter, Charlotte must use all her cunning and guile to protect her family, her secret and her city.
Keep reading