February shows that book buying bans just don't work for me. I'm good at buying only a few books a month/ less books than I'm able to read but once I plan on not buying a single book I do the complete opposite…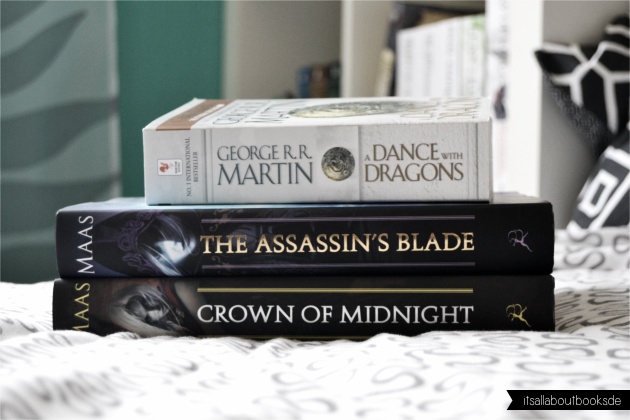 + Some more epic fantasy:
After I read Throne of Glass I just had to order Crown of Midnight (which took forever to get here) and also preorder The Assassin's Blade (which I got early). I can't wait to dive into these books in March.
I'm currently reading A Feast for Crows (booring!) and I hope to get to read the fifth book – A Dance with Dragons –  in March too before the fourth season of the TV series starts.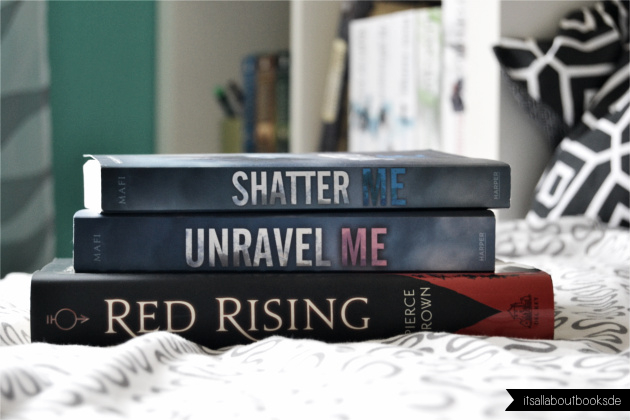 + some books I had to get out of pure curiosity
Red Rising is a book I haven't seen on a lot of blogs yet but it still gets a lot of hype everywhere else. The summary sounded so good that I wanted to know what this is all about. (I already read it – it's awesome!)
Ignite Me by Tahereh Mafi came out this month and everyone was talking about the series again. I bought Shatter Me so can reread that one (I gave my first HC with the old cover away) and Unravel Me to finally continue with the series.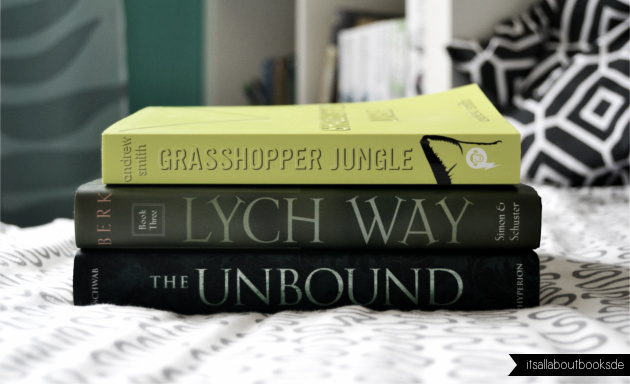 + some books I preordered
I read The Archived by Victoria Schwab last summer and loved it. Of course I had to get The Unbound right when it came out.
Andrew Smith is one of my favorite authors and Grasshopper Jungle does not only have an awesome green cover but the story is just as strange and funny as I hoped it would be.
Lych Way is the last book in The Undertaken trilogy by Ari Berk. Can't wait to read this one!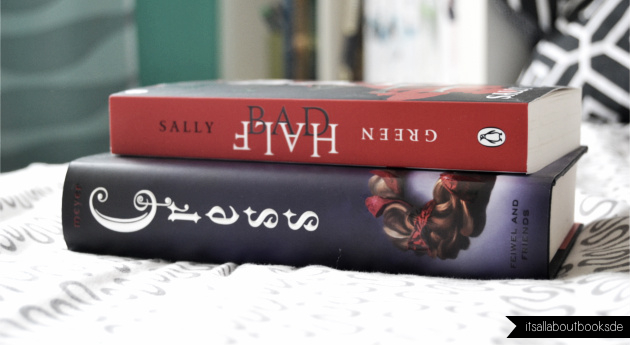 + some more preordered books
Cress by Marissa Meyer was a must have of course. Marissa Meyer is the queen of retellings!
Half Bad is a new fantasy trilogy that sounded too good to pass up. I already heard a lot of great things about it.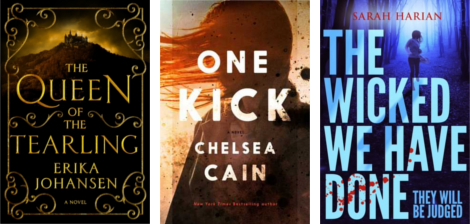 + eBooks I got via Edelweiss
The Queen of the Tearling is another new fantasy series that sounds really good. I will probably read this one closer to the release date but I'm already very excited to read it.
One Kick is the start of a new series by Chelsea Cain. I loved her old series but it was time to start something new. I hope this one is just as good.
I haven't heard a lot about The Wicked We Have Done yet but the summary sounds just like my thing.
What books did you get this month? Have you read any of the ones I got?