Waiting On Wednesday is a weekly event (that I do on a monthly basis), hosted by Breaking the Spine, that spotlights upcoming releases.
I don't have a lot of books I'm waiting for this month. I preorderd only one and that is only a new paperback edition but not a new release. These are some books I want to read but don't need right away.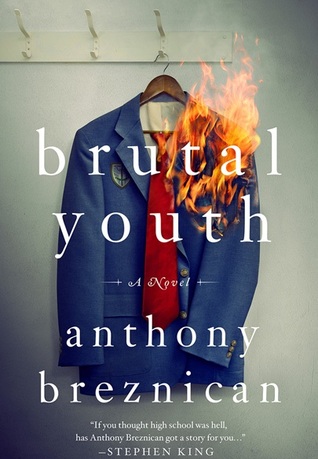 Brutal Youth by Anthony Breznican
With a plunging reputation and enrollment rate, Saint Michael's has become a crumbling dumping ground for expelled delinquents and a haven for the stridently religious when incoming freshman Peter Davidek signs up. On his first day, tensions are clearly on the rise as a picked-upon upperclassmen finally snaps, unleashing a violent attack on both the students who tormented him for so long, and the corrupt, petty faculty that let it happen. But within this desperate place, Peter befriends fellow freshmen Noah Stein, a volatile classmate whose face bears the scars of a hard-fighting past, and the beautiful but lonely Lorelei Paskal —so eager to become popular, she makes only enemies.

To even stand a chance at surviving their freshmen year, the trio must join forces as they navigate a bullying culture dominated by administrators like the once popular Ms. Bromine, their embittered guidance counselor, and Father Mercedes, the parish priest who plans to scapegoat the students as he makes off with church finances. 
Why I'm waiting: Somehow everytime I come across this book I'm reminded of Winger by Andrew Smith, a book I LOVED. That's reason enough for me to want this books. I also like the cover a lot.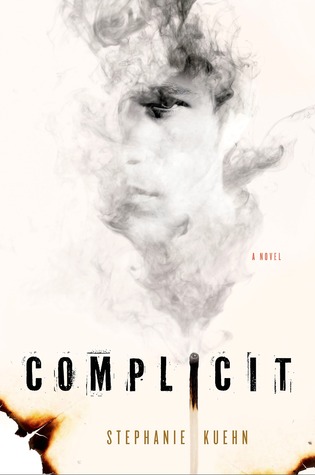 Complicit by Stephanie Kuehn
Two years ago, sixteen-year-old Jamie Henry breathed a sigh of relief when a judge sentenced his older sister to juvenile detention for burning down their neighbor's fancy horse barn. The whole town did. Because Crazy Cate Henry used to be a nice girl. Until she did a lot of bad things. Like drinking. And stealing. And lying. Like playing weird mind games in the woods with other children. Like making sure she always got her way. Or else.

But today Cate got out. And now she's coming back for Jamie.

Because more than anything, Cate Henry needs her little brother to know this one simple truth: She's not the crazy one and never has been.
Why I'm waiting: This one sounds like the perfect book for me. I like these kind of psychological books. And this one sounds like it has an unriliable narrator which are the ones I love the most.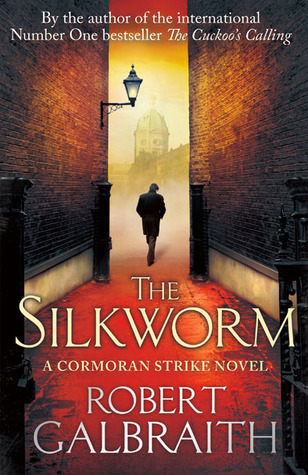 The Silkworm (Comoran Strike #2) by Robert Galbraith
When novelist Owen Quine goes missing, his wife calls in private detective Cormoran Strike. At first, she just thinks he has gone off by himself for a few days – as he has done before – and she wants Strike to find him and bring him home.

But as Strike investigates, it becomes clear that there is more to Quine's disappearance than his wife realises. The novelist has just completed a manuscript featuring poisonous pen-portraits of almost everyone he knows. If the novel were published it would ruin lives – so there are a lot of people who might want to silence him.

And when Quine is found brutally murdered in bizarre circumstances, it becomes a race against time to understand the motivation of a ruthless killer, a killer unlike any he has encountered before…
Why I'm waiting: I very much enjoyed the first book in the series and I hope J.K. Rowling keeps going like that.
Which books are you waiting for in June?