This is my spreadsheet to keep track of all the ARCs I got. Thanks to that second still empty column where I keep track of my "status" of each book, I have lists of books: to-read, to-review and to-send-to-publisher. I also have some statistics about my progress and a tab that lists the books that are going to be published the next month.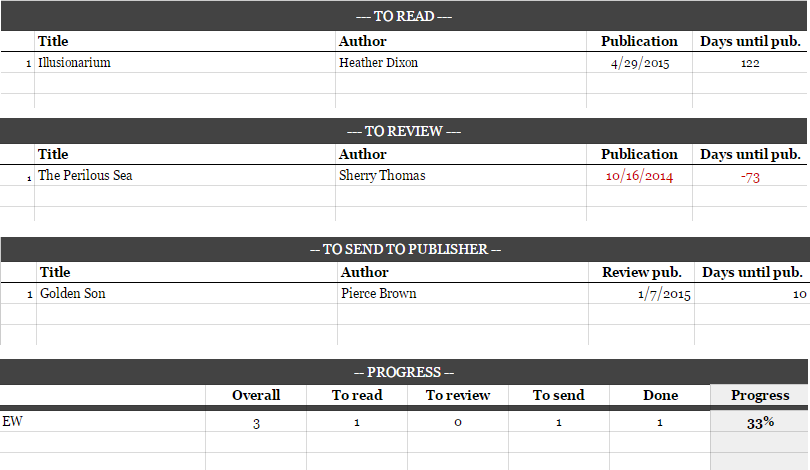 All I do is make a list of ARCs in the "ARCs" tab, assign a status (" " = unread, "R" = read, "RR" = read and reviewed, "RRS" = read,reviewed and sent to publisher) and everything else is handled automatically. I don't even have to sort them, because that will happen in the other tabs too.
And you'll notice when you are behind because the numbers of the date and the days until… will turn red like in the example ;D
You can get an empty copy of the file here.