I love reading horror books (and watching horror movies) so of course I'm very much excited about Halloween. I thought I would share some Halloween reads I enjoyed and would also love to receive some recommendations/ hear about the books you are going to read this Halloween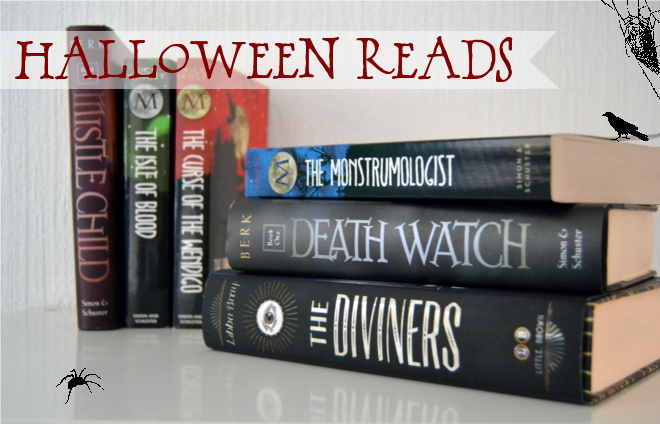 The Diviners by Libba Bray | Death Watch by Ari Berk | The Monstrumologist by Rick Yancey
These three books/series are some of my favorites. They contain a historical or gothic story and are quite creepy in some parts. Death Watch is more of a slow read and the least scary one of these but I enjoyed it just as much. The Diviners does not only have some good spine-tingling action but I also loved its historical context. The Monstrumologist can be pretty vicious sometimes for a YA read but that's what I loved about it.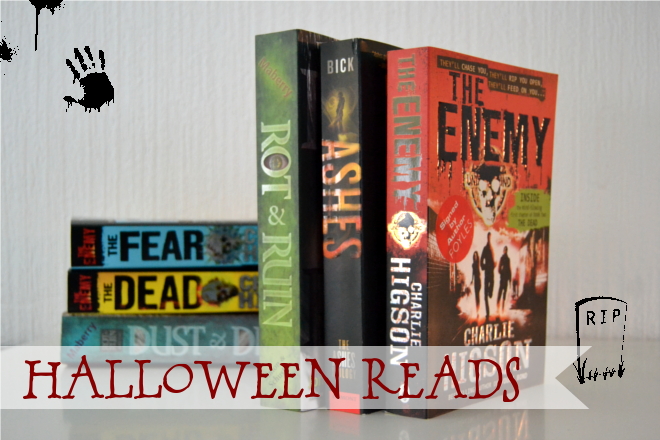 Rot & Ruin by Jonathan Maberry | Ashes by Ilsa J. Bick | The Enemy by Charlie Higson
If you are in for some action packed stories than these zombie books are perfect. Ashes isn't one of my favorites but it's definitely brutal and creepy. So is The Enemy by Charlie Higson. One of my favorite zombie books is Rot & Ruin which I also enjoyed a whole lot because of it's characters.