January has been full of impulse purchases but what else can you do when you fall in love with a new genre and your tbr pile doesn't contain any of those books you're craving. That's why besides two contemporaries which I got via Edelweiss I only got one physical book that is not epic fantasy.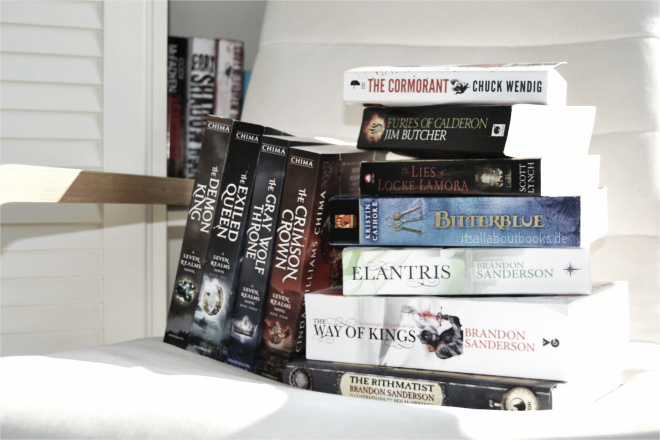 After I finished Sanderson's Mistborn trilogy I just had to get some more of his books. My first choice was The Rithmatist which I already read and also loved. I then went ahead and bought Elantris and The Way of Kings when I found them both pretty cheap. With The Rithmatist I also ordered The Demon King and once I read that I knew I had to get all the other books to marathon this series. Furies of Calderon and The Lies of Locke Lamora are two books I stumbled upon while searching for more epic fantasy books. Can't wait to start these two series.
Bitterblue was of course a must have after I read Fire and The Cormorant was the eagerly awaited third book in the Miriam Black series which I preordered.