Pretty Books is a randomly occuring feature where I show you books that are especially pretty, both on the outside and the inside.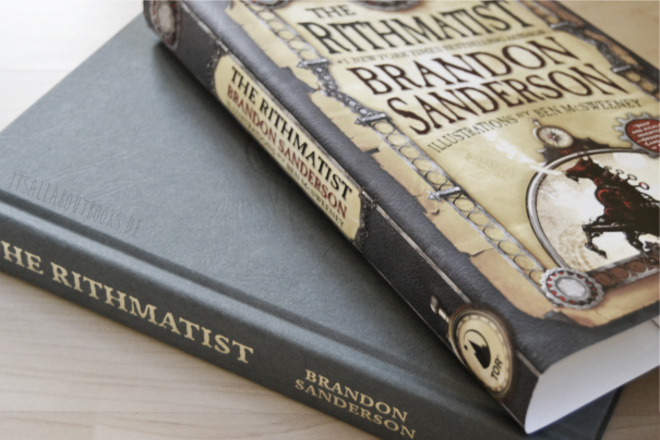 The Rithmatist is a YA High Fantasy book by Brandon Sanderson that came out in May 2013. I haven't read it yet but when I got it I wanted to show you how pretty and awesome this is right away. Not only do I like the cover a whole lot but it is also one of those bigger hardcovers which I love.
Once I looked under the dusk jacket I started shrieking. Is that an awesome texture or is that an awesome texture!? I already own quite a few books with imprints like this but none of those have also a texture all over the book.*Can't stop stroking the book*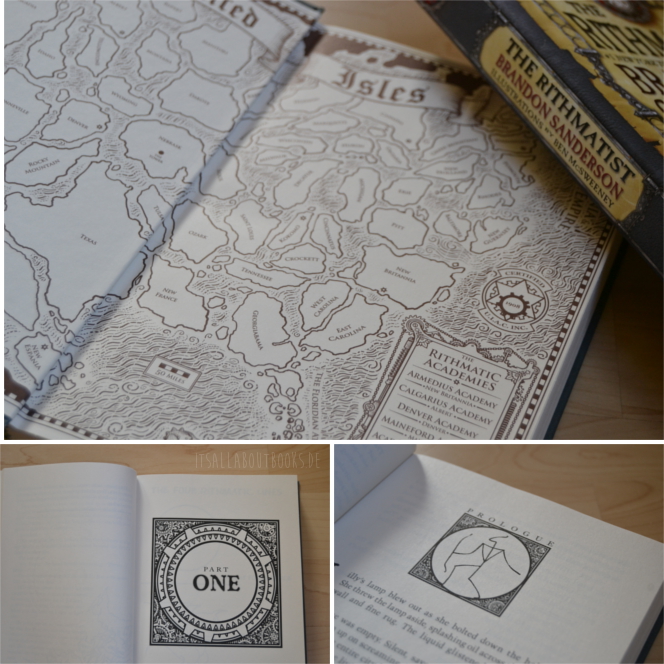 Since I don't have a lot of High Fantasy books (YET) maps in books is something I rarely come across. I haven't even read the book yet but this map with "The United Isles" instead of the US makes me even more excited about it. I can't wait to get to know what this is all about. It also comes with some pretty chapter headings.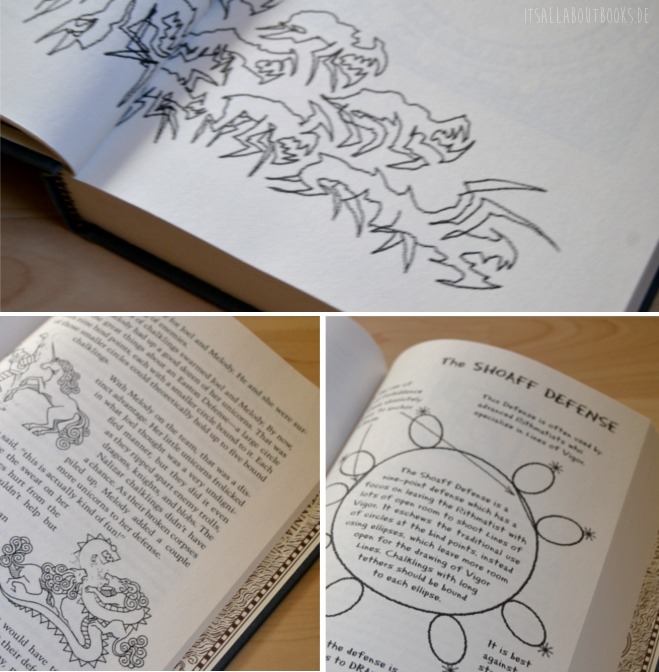 And one of the best part: lots and lots of illustrations. Ben McSweeney did a great job with that. I love that they chose a chalk like font for these charts since this book is about Chalklings = figures that are drawn with chalk and then come to life.