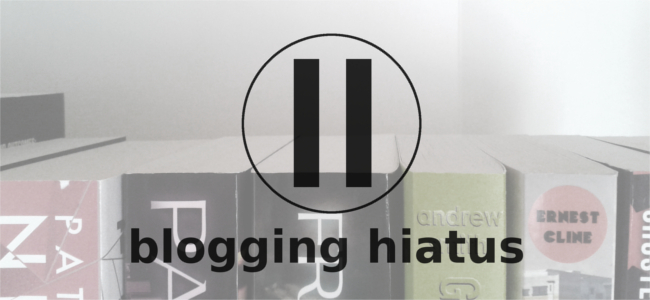 You might have already noticed from the lack of posts and comments that I'm not really into blogging right now. I haven't felt like writing any reviews lately or any blog posts actually. On top of that I'm currently extremely busy and will be for the next few weeks so that I won't have any time to spend on blogging. I don't know yet when I will be back because I don't know when I'm less busy again. I hope this hiatus won't last too long but the blog will be quiet for at least the next 4 weeks.
I will still post pictures on instagram and share what I'm reading. I'm mostly rereading books right now because of the lack of time to write any reviews.
See you again in a few weeks! Until then: happy reading!