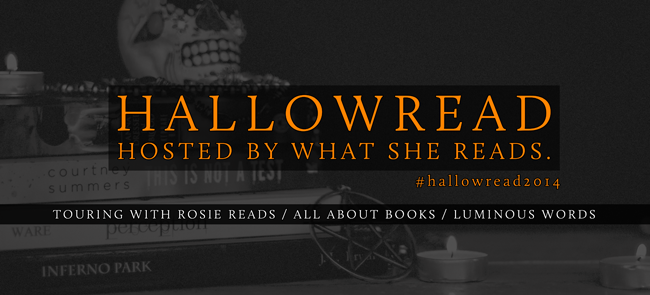 I've always been a fan of all things scary. I love watching scary movies and I like my books dark and gory. So of course I'm going to read horror books in October and I'm very excited to be part of Georgie's Hallowread, a month-long read-along.
Georgie, Rosie, Hannah and I each chose an awesome book from the horror/paranormal genre for a week-long read-along and we are also going to share fun posts for each of these books as well as updates on Twitter and Instagram using the hashtag #hallowread2014!
Our schedule:
+ October 1st: Hallowread Kick-Off
+ October 4th – 10th: Rosie @ Rosie Reads (Twitter / Instagram)
+ October 11th – 18th: Crini @ All About Books (Twitter / Instagram)
+ October 19th – 25th: Hannah @ Luminous Words (Twitter / Instagram)
+ October 26th – 30th: Georgie @ What She Reads (Twitter / Instagram)
We keep the books a secret a little while longer until our Kick-Off post! To have enough time to get the first book and join the read-along right away, you already get to know what the first one is though: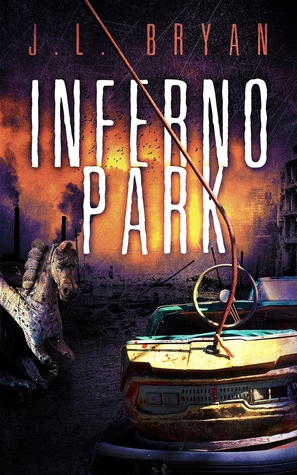 Carter was only twelve when he witnessed the disaster that killed more than a hundred people at Starland Amusement Park. Five years later, Carter's hometown is no longer a busy Florida panhandle resort, but a slowly dying town full of empty motels and attractions rusting behind chains and padlocks.

Now something evil stirs in the ruins of the old amusement park…something with an alluring siren song drawing visitors into the dark mysteries of the forbidden world behind the gate. Something with an appetite for restless, yearning souls.

Carter reluctantly returns to the old park in the company of a new girl in town, who is obsessed with urban decay and pop-culture ruins, and discovers the evil at work. To stop it, and protect the children of the town, Carter will have to face his oldest and deepest fears.
If you want to keep updated make sure to follow us on Twitter + Instagram! You want to take part in our read-along? Then here is what you have to do:
Make a blog post between now and 6th October, announcing you're joining the readathon.
Grab the banner above or button below to share on your blog.
Make sure you add you link to the link-up below (or any one of our page).