(TTT is a weekly meme hosted by The Broke and the Bookish)
When I looked through my list of books I was SHOCKED how many authors there are that I could include in today's TTT post. There are a few who only have one book out yet and I'm impatiently waiting for their next one to come out (why can't all authors write as fast as Sanderson and Armstrong???). Then there are others I only discovered this year and I didn't have time yet to read another one of their books. And then there is the rest… the WTH-is-wrong-with-me why-haven't-I-read-their-other-books-yet kind of authors!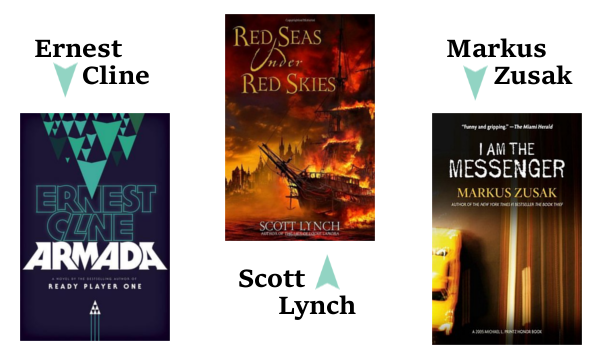 Ernest Cline
Ready Player One is one of my top favorite books and I'm dying to read Armada! Drives me mad that we have to wait until summer 2015!
Scott Lynch
I've only read the first book in his series (which I LOOOVED). That was 2 month ago and then I was super busy and didn't have time to continue reading the series. I will definitely read the other 2 books soon though!
Markus Zusak
He is one of those authors where I can't really explain why I haven't read any other book by him yet. I LOVE The Book Thief, I've read it more than once, but "I am the Messenger" is still waiting on my wishlist.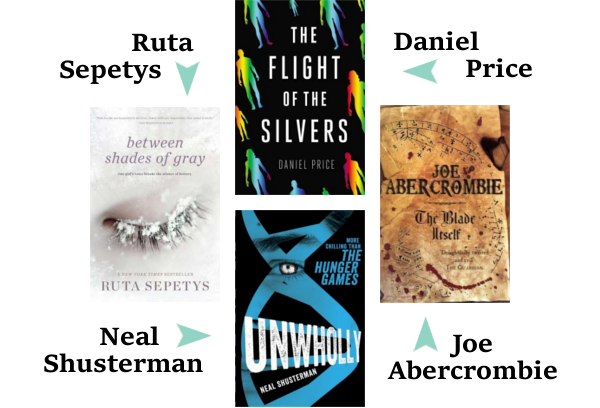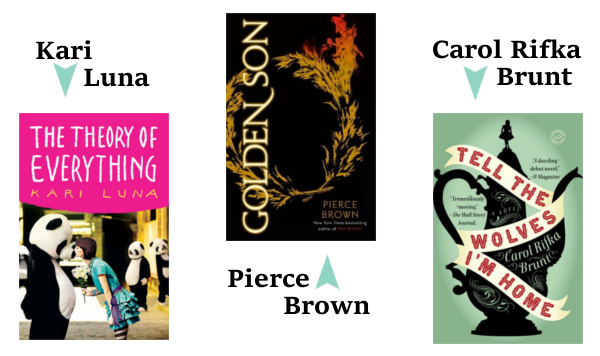 Kari Luna
With The Theory of Everything she wrote one of my favorites of 2013 and now I'm eagerly waiting for her next book! #PANDALOVE
Pierce Brown
Red Rising was SO GOOD I'm dying to read his next book in the series. Can it be January now please!?
Carol Rifka Brunt
Tell The Wolves I'm Home AKA The Book That Drowned me in Feels last year! I desperately need a new book by her!
Have you read any of those authors? What book should I read next?
Which authors have you only read 1 book from but need to read more?