(TTT is a weekly meme hosted by The Broke and the Bookish)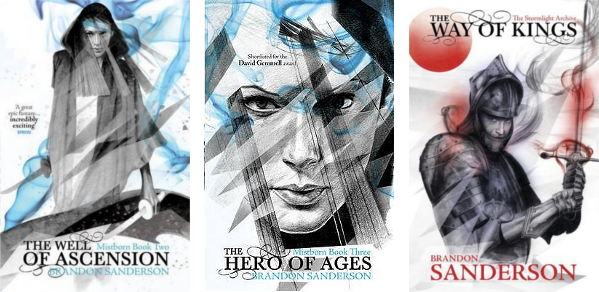 These are really no surprise, right?! At the end of last year I read the first Mistborn book and since then I read one Sanderson book at least every 2nd month. The Mistborn books are still (and will forever be) my favorite series of him, but The Way of Kings was awesome too and I can't wait to start reading the next one in the series!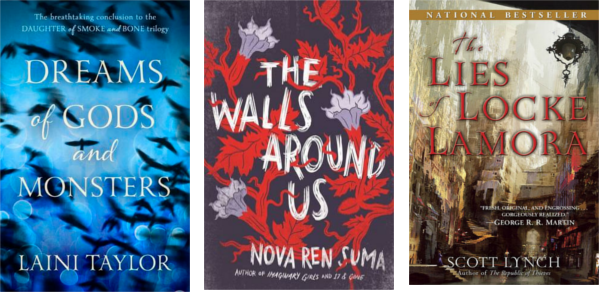 Dreams of Gods and Monsters (DoSaB #3) by Laini Taylor
A great ending to this awesome series! I already feel like rereading the series. Laini Taylor has such a beautiful writing style. I need more of that!
The Walls Around Us by Nova Ren Suma
This is a 2015 release but I just had to read it right when I got it and it was SOOO good!!! Totally mind-blowing!
The Lies of Locke Lamora (Gentlemen Bastard #1) by Scott Lynch
#FEELS
I don't know why I haven't read the next 2 books yet (probably because of those feels) but they are on my list for early 2015!
Which books were your favorites this year?