(TTT is a weekly meme hosted by The Broke and the Bookish)
10!? ONLY TEN? HAHAHA! More like 50! My top 3 is simple, because those are from favorite authors and series I absolutely LOVE. After that it get's really hard to choose though. I would just rather show you all the book from my most-anticipated shelf on GR.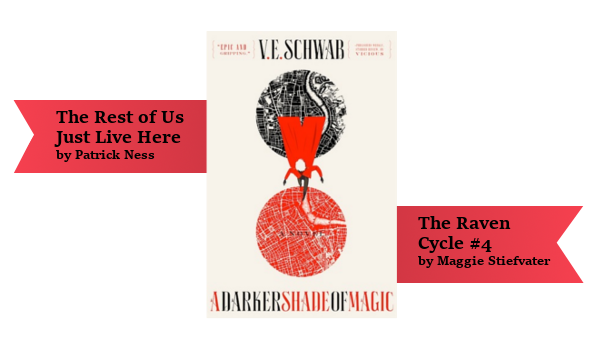 A Darker Shade of Magic by Victoria Schwab
I already got to read the first 130 pages AND LOVED IT SO MUCH I NEED THIS NOOW! I might even preorder both editions right away because I just know I will love this book and both editions are awesome. (my review of the first 130 pages)
The Rest of Us Just Live Here by Patrick Ness
Duh, it's a new book by Patrick Ness!
The Raven Cycle #4 by Maggie Stiefvater
I'm so not ready for this. I can't believe it's already coming to an end. Can't we have a couple more books PLEASE!?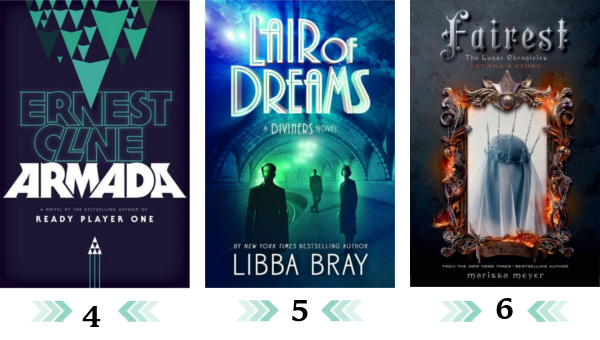 Armada by Ernest Cline
It's been way too long since RP1 came out and this book was supposed to come out in 2014! I NEED this.
Lairs of Dreams (Diviners #2) by Libba Bray
I always prefer waiting over a book that just isn't what it's supposed to be but I really can't wait any longer for this one! 
Fairest (The Lunar Chronicles #3.5) by Marissa Meyer
Also: Winter!!! I'm so excited that we get to read two more Lunar Chronicles books and both in one year!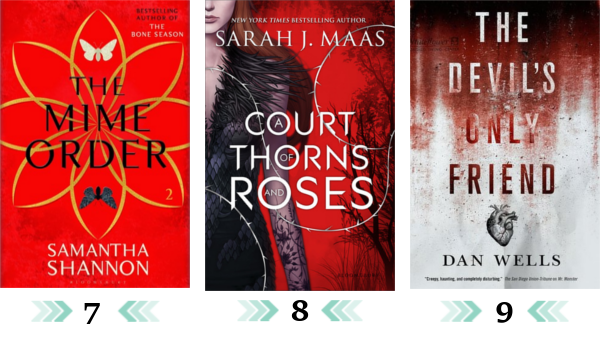 The Mime Order (The Bone Season #2) by Samantha Shannon
The Bone Season was SOOO good and I can't wait to see where this series is taking us next!
A Court of Thorns and Roses by Sarah J. Maas
A new series and it sounds EPIC! Have you seen her pinterest board for this one?!
The Devil's Only Friend (John Cleaver #3) by Dan Wells
It's been a while since I've read the original trilogy (and I will probably reread that one first) but I couldn't be more excited about this!
Throne of Glass #4 by Sarah J. Maas
Because I desperately need to know what happens next!!!