(TTT is a weekly meme hosted by The Broke and the Bookish)
This is basically a list of my favorite authors because that's what mostly defines a favorite author of mine. I would read every single book they write no matter what it is about. I would read their grocery lists to be honest. I need a subscription to my favorite authors' books please!!!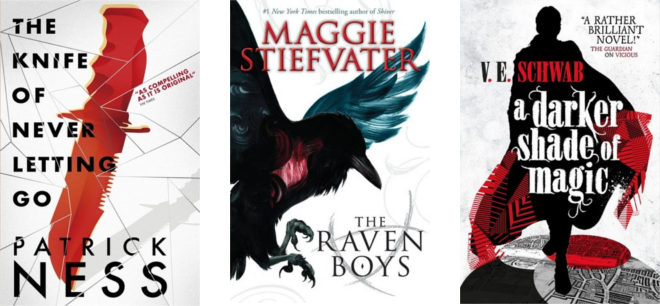 Patrick Ness
If you know me at all, you know that Patrick Ness is my absolute favorite author. I don't even read summaries of his upcoming books anymore. When I hear about a new book deal, I'm already on my way to preorder it. I'm still a little scared to read his first two books because WHAT IF I DON'T LIKE THEM but I'm definitely going to read them because I've never been disappointed in any of his books before.
Maggie Stiefvater
Maggie Stiefvater is definitely on the list of authors that make me read anything, even stories about things I'm sure I won't like. For example I recently read Lament by her which I was sure of I wasn't going to like (and I didn't) but I just had to give it a try. Just as I'm still going to read its sequel because I just have to. The fun thing is, that Maggie gets better and better with every new book and I'm pretty sure there is not going to be a new book again that I won't like. 
Victoria Schwab
Victoria Schwab doesn't even need to be on my auto-buy list because she has the most amazing ideas for stories and when I hear about them I want to read them, no matter from which author they are. As I know this though, she obviously is on my list, because there really is no need to read a synopsis because I know I'll love her next book.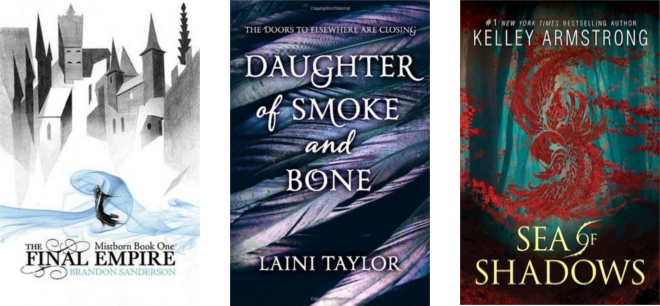 Brandon Sanderson
I fell in love with Brandon Sanderson's books fast and hard. Within months, I bought almost anything I could get my hands on and when I look at his plans for future books it really isn't a question if I want them or not. It helps that 99% of his books are of my go-to genre: fantasy.
Kelley Armstrong
Kelley Armstrong only recently proved again that she can write anything and I'll enjoy it. I read her upcoming YA thriller, a genre I usually don't enjoy, and I LOVED it. I started to trust her in doing this a long time ago and since then automatically got every book she published.
Laini Taylor
Laini Taylor wrote a book about angels and made me LOVE it. This pretty much says it all. Her writing style is phenomenal I would never miss the chance to read more of hers, no matter what the book is about.