Waiting On Wednesday is a weekly event hosted by Breaking the Spine that spotlights upcoming releases.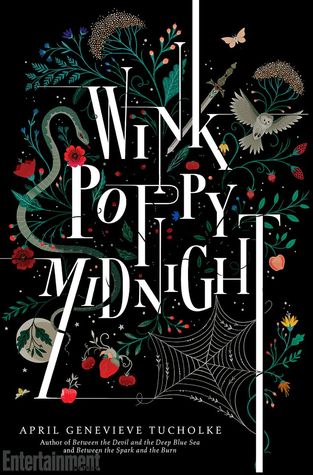 Wink Poppy Midnight by April Genevieve Tucholke:

Every story needs a hero.
Every story needs a villain.
Every story needs a secret.

Wink is the odd, mysterious neighbor girl, wild red hair and freckles. Poppy is the blond bully and the beautiful, manipulative high school queen bee. Midnight is the sweet, uncertain boy caught between them. Wink. Poppy. Midnight. Two girls. One boy. Three voices that burst onto the page in short, sharp, bewitching chapters, and spiral swiftly and inexorably toward something terrible or tricky or tremendous.

What really happened?
Someone knows.
Someone is lying.
Why I'm waiting for Wink Poppy Midnight:
To be honest, Wink Poppy Midnight is far from the kind of book I usually read and I haven't read any of April Genevieve Tucholke's books to know if I would love it despite it being a genre that I don't usually read BUT I do hope it drifts into magical realism which I LOVE. There is also the fact that when I first heard about the book I also read the very first chapter or prologue which was really short but already made me feel all the things and I want more of that.