Waiting On Wednesday is a weekly event hosted by Breaking the Spine that spotlights upcoming releases.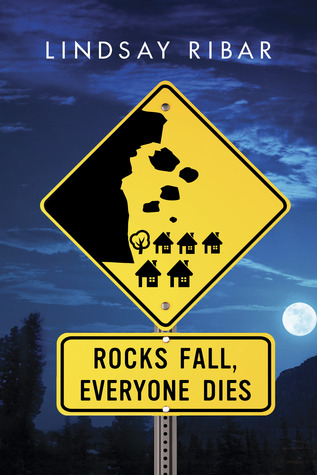 Rocks Fall, Everyone Dies:

A paranormal suspense novel about a boy who can reach inside people and steal their innermost things—fears, memories, scars, even love—and his family's secret ritual that for centuries has kept the cliff above their small town from collapsing.

Aspen Quick has never really worried about how he's affecting people when he steals from them. But this summer he'll discover just how strong the Quick family magic is—and how far they'll go to keep their secrets safe.
Why I'm waiting for Rocks Fall, Everyone Dies:
That title alone has me intrigued. If there is as much sass in the book as in the title, then I'm going to love it for sure. And a boy who can steal things like fears, memories and love? MUST-READ! I'm hoping it falls more into magical realism than paranormal, but I'll read it either way. 
It's also described as "Twin Peaks meets Stars Hollow" and even though I usually don't trust these kind of descriptions, I just can't say no to that.
Rocks Fall, Everyone Dies releases June 7, 2016.