Waiting On Wednesday is a weekly event hosted by Breaking the Spine that spotlights upcoming releases.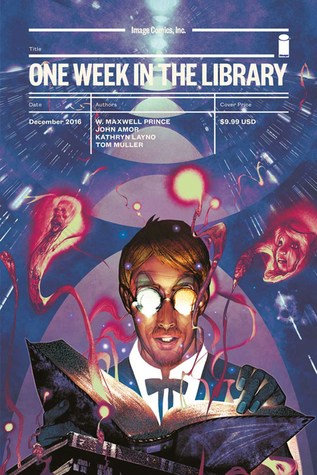 One Week in the Library:

Welcome to the Library.
It's here that every story ever written is catalogued and monitored by a single man, who's begun to notice something strange: the books are rebelling. Image Comics proudly presents this experimental graphic novella from writer W. Maxwell Prince and artist John Amor, which recounts a troublesome week in the Library via seven short stories-one for each day-that use comics, infographics, prose, and poetry to play with the graphic medium and explore the multivalent world of living narrative.
Why I'm waiting for One Week in the Library:
If the title alone doesn't make you curious about this graphic novel and I can't help you. I'm really into comics and graphic novels at the moment so I obviously can't say no to one about and set in a library. Super curious about those books rebelling.
It helps that this will be published by Image comics who I adore, and that it comes with a great cover where the title matches the look of an old library card.