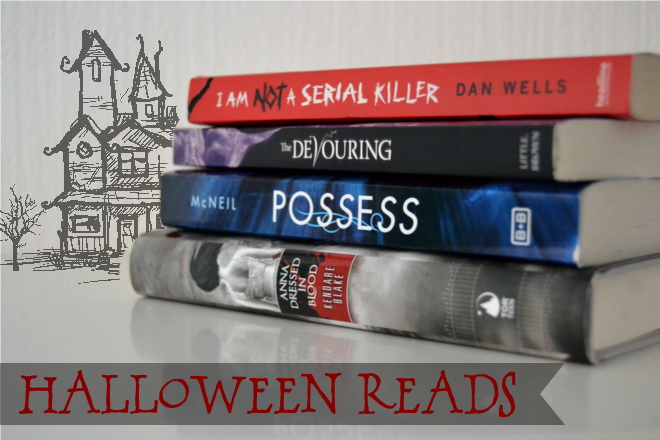 If you are in the mood for books about demons or ghosts than I would recommend one of these books. I am not a series Killer by Dan Wells is mostly about a boy not wanting to be a serial killer but it also has a paranormal aspect to it. Both Possess by Gretchen McNeil and The Devouring by Simon Holt are books about demons. Anna Dressed in Blood by Kendare Blake is about ghosts and is the perfect read for fans of Supernatural.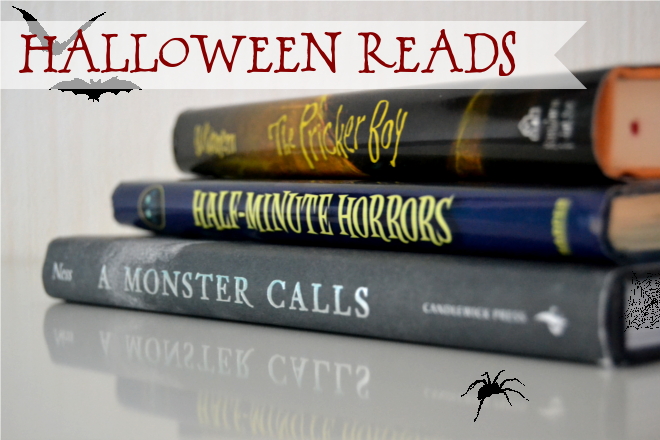 These three books are quite quick to read. A Monster Calls by Patrick Ness is a different kind of scary but with its beautiful illustrations of a monster I would still recommend it for Halloween. Half-Minute Horror has some really awesome shortstories that are supposed to scare. 
These are some of my favorite middle grade reads. They all have a different kind of scary aspect and each of them uses those to picture different kinds of problems of growing up.