The last time I wrecked my journal it got wrecked pretty bad. That poor journal is damaged for good by now and I thought it was time to be nice to it for once and make it look pretty again.
You have no idea how much I love how it turned out. I was just experimenting and never thought I would like the outcome that much! (now I want some of my real journals to look like this too…) It's still broken and beat up but at least it's pretty. Maybe I'll also paint the spine and the back this way.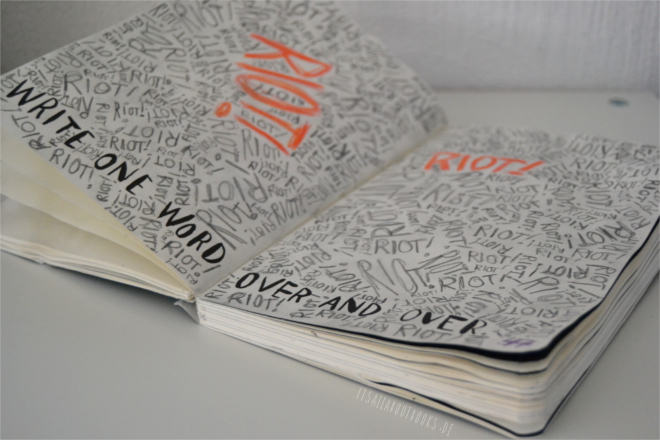 I thought about this one for quite some time and wanted to do something bookish first. My first idea was of course to use "Book" or "Books", then I thought about "Okay" like on John Green's book and while listening to music I finally thought: Why not go for one of my favorite CD covers!?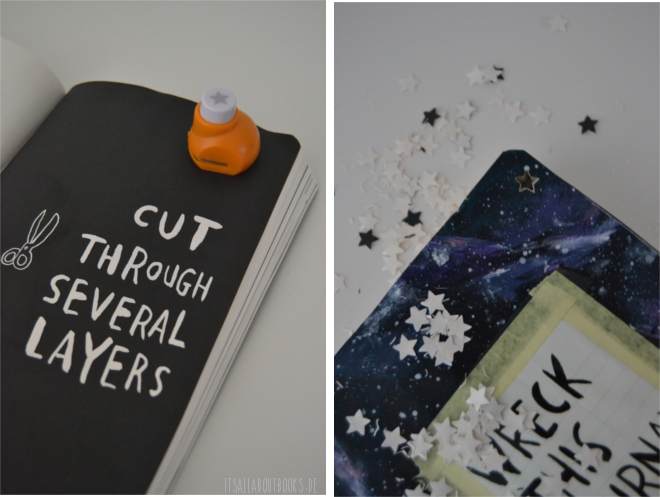 I cut through ALL the pages and it still looks pretty,ha! :D