(TTT is a weekly meme hosted by The Broke and the Bookish)
This is one of my favorite TTT topics because I LOOOOVE series (as you can see here) and I can't wait to go through everyone's list to find more I didn't know about. I've only been reading (epic) fantasy for about a year now, so I was quiet overwhelmed this year by all the series I wanted to start. Falling in love with a new genre always makes me want to read ALL the books. This list would have been really hard if it weren't for the restriction to only list new (=from the past 2 years) series^^
The Elemental Trilogy by Sherry Thomas
I already own the first two books in the series and really need to get to it. Elemental magic sounds like a fun magic system. Can't wait to start this one.
Shattered Kingdoms by Evie Manieri
When I first saw this new design for the series, I instantly wanted to read it. It looks so dark and that woman looks like she can kick ass! Also: "civilizations similar to those of the Vikings and the nomadic cultures of the Middle East, and with the Mediterranean sensibilities of the ancient Greeks." I need to get these books SOON!
Craft Sequence by Max Gladstone
This one sounds like an awesome mix of fantasy and scifi and I'm always intrigued when a story involves gods. What REALLY made me want to read this series was the "gargoyles can rule cities" part of the description. I've been searching for books with more diverse creatures like this and hope this can deliver.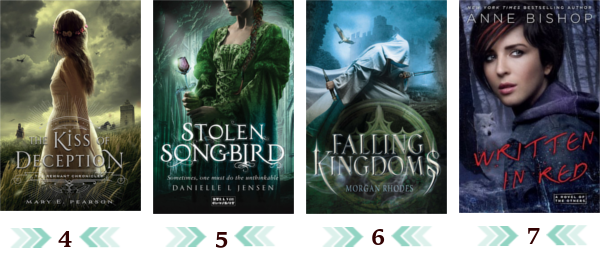 The Remnant Chronicles by Mary E. Pearson
At first I wasn't sure if I want to read this series but ever since I read a few reviews and heard about its (rather unique) POVs I want to read it SOOO BAD.
The Malediction Trilogy by Danielle L. Jensen
A book about trolls!!! Even the love interest is a troll! Color me intrigued! And Mel loved it, so can't go wrong with that one.
Falling Kingdoms by Morgan Rhodes
This is one of the first series I came across when searching for more YA fantasy at the beginning of the year and I planned on waiting until the last book comes out. A couple days ago she announced there are going to be six instead of four books though, so I think I'm going to start this one soon.
The Others by Anne Bishop
"Meg Corbyn can see the future when her skin is cut" That's all I needed to want to read this book! Sounds so unique and interesting. And when people like Nikki and Tina rave about a fantasy book, I can't say no.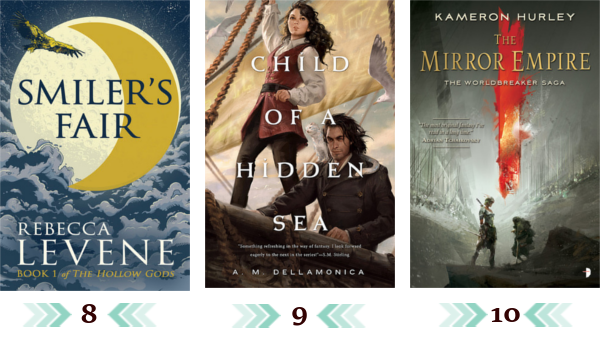 The Hollow Gods by Rebecca Levene
Did I mention that I easily fall for books about gods? The first book in this series sounds EPIC. MUST GET THIS SOOON!
Hidden Sea Tales by A.M. Dellamonica
I was't sure about this one at first but I haven't read a lot of "portal fantasy" yet and then there are reviews by people I trust when it comes to fantasy…
This one sounds EPIC and I already own it. I just need to find the time between all the other books I want to read *le sigh*
What series do you want to start? Any other fantasy series I should check out?