(TTT is a weekly meme hosted by The Broke and the Bookish)
Okay, I can believe that I haven't read these because I haven't been reading Fantasy for that long but still… I really really want to get to these books SOON, hopefully this year.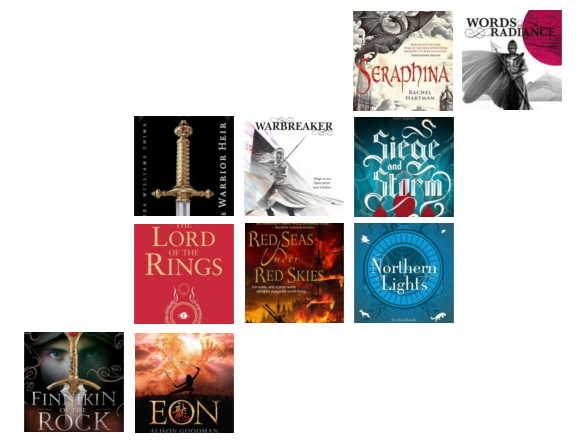 Some of these are sequels I need to get to: Words of Radiance, Siege and Storm  and Red Seas Under Red Skies. I don't even know why haven't read them yet. WoR is a really big book that I don't want to read over weeks, but the rest? Could have already read them… I'll get to them soon!
And then there is that endless list of series I want to start: The Warrior Heir (because I LOVED her other series), Finnikin of the Rock (because it sounds like a unique series), Lord of the Rings (duh!), His Dark Materials (don't judge me!) and some about dragons: Seraphina and Eon because dragons!
Have you read any of these? Any I should read sooner rather than later?