June was weird. It felt like it lasted forever and was over way too quickly at the same time. I feel like May was just yesterday but it can't be because somehow I read a lot of books in the past month. I don't even know how I found the time to read all these but I'm happy that I did.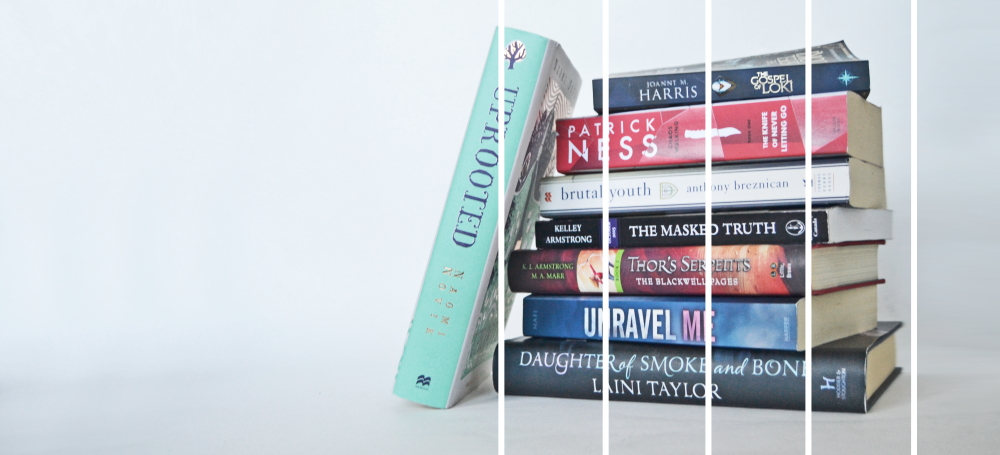 Books I read:
Uprooted by Noami Novik ★★★★★ (my review)
Daughter of Smoke and Bone ★★★★★
Unravel Me + Ignite Me by Tahereh Mafi ★★★☆☆
Young Avengers Vol.1 by Gillen & McKelvie ★★★★☆
The Waterborne Blade by Susan Murray (DNF)
ODY-C Vol.1 by Fraction & Ward (DNF)
Thor's Serpents by Armstrong & Marr ★★★☆☆
The Masked Truth by Kelley Armstrong ★★★★★
Brutal Youth by Anthony Breznican ★★★★☆ (my review)
The Knife of Never Letting Go by Patrick Ness ★★★★★
Legacy of Kings by Eleanor Herman ★★★★☆
Black Widow Vol.1 by Edmondson & Noto ★★★☆☆
The Gospel of Loki by Joann Harris ★★★★★
Ms. Marvel Vol.3 by G. Willow Wilson ★★★★☆
A Madness So Discreet by Mindy McGinnis ★★★★☆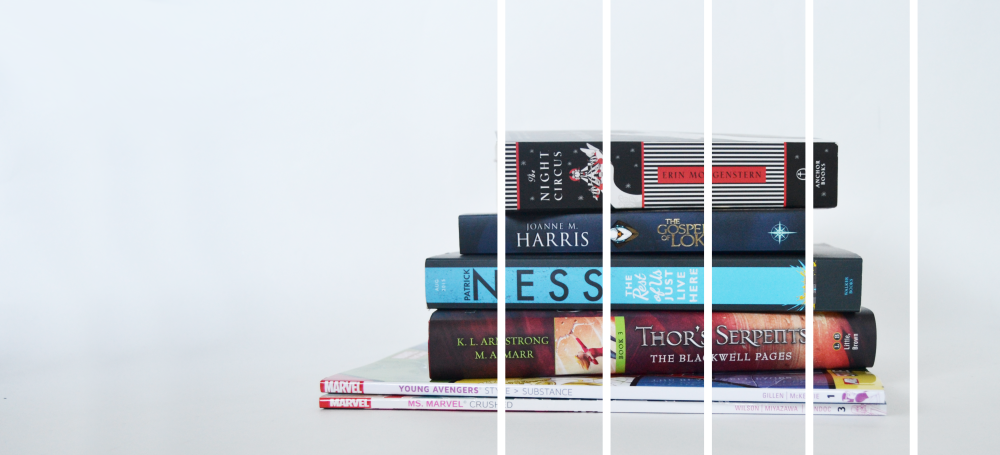 Books I got:
Ignite Me by Tahereh Mafi
Lair of Dreams by Libba Bray
Updraft by Fran Wilde
Young Avengers Vol.1 Gillen & McKelvie
Gospel of Loki by Joanne Harris
Thor's Serpents by Armstrong & Marr
The Devil's Only Friend by Dan Wells
Black Widow Vol.1 by Nathan Edmondson
The Night Circus by Erin Morgenstern
Ms. Marvel Vol.3 by G. Willow Wilson 
The House of Shattered Wings by Aliette de Bodard
The Rest of Us Just Live Here by Patrick Ness
Noteworthy:
 I revamped by book series spreadsheet
I finally watched Big Hero 6 and OMG THE FEELS! Wasn't expecting that
I won a copy of The Rest of Us and I'm the happiest person on earth right now. I usually don't care about owning ARCs but OMG this one is so pretty!
I had a lot of fun this month, especially with rereading books with others. When you can just talk openly about everything and send them quotes and stuff it is so much more fun than just (re)reading on you own. I also love that I've been rereading a lot more books lately than last year. I'll definitely keep doing that.